2017 Fall Into Fashion Show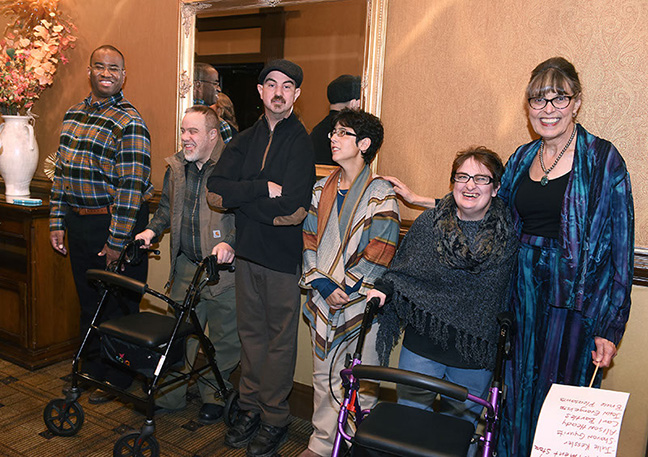 Local fashion stores, beauty salons, make-up artists and numerous corporate and individual sponsors partnered with the New Horizons Foundation on October 6 for the thirteenth annual Fall Into Fashion Show.
The show was held at the Poughkeepsie Grand Hotel on October 6th and had over 100 attendees. More than half of the 20 volunteer models who participated in the show were people receiving services and supports from New Horizons. People receiving supports also volunteered throughout the evening by giving out programs and distributing raffle items.
Five Hudson Valley fashion stores provided clothes for the models. The participating stores were the Pleasant Valley Department Store, Pleasant Valley; Rambling Rose, New Paltz; Banana Republic, Poughkeepsie; A Special Occasion, Fishkill; and Catherines, Poughkeepsie.
Hairstylists from Bella Luci, Poughkeepsie; Entirely You Salon Spa, Wappingers Falls; Styles Hair Studio, Hyde Park; and professional make-up artists Susan Vitolo and Chad judge all volunteered to help give every model a truly professional look.
Kim Kay the morning show host on 97.7 FM joined us again this year doing a running commentary on the clothes from each store as the models went down the runway. She also welcomed the Fashion, Inc. Club from Marist College, a group of fashion majors from Marist College, who volunteered this year to do the accessories for the models from Catherines. The Marist students also helped the models get ready and served as runway spotters during the show.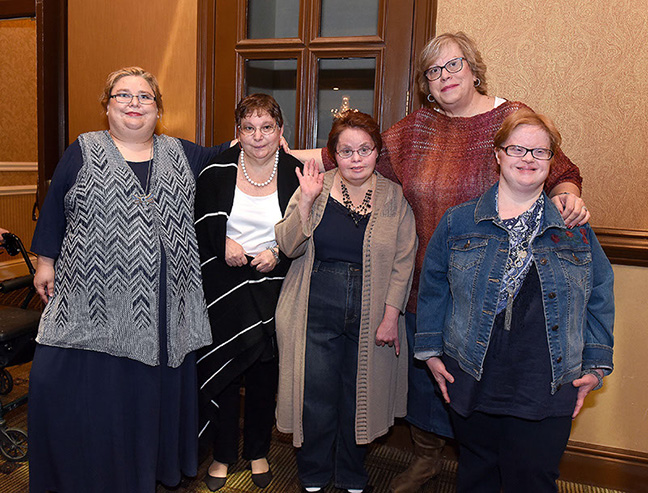 This year at the cocktail hour, we were excited to add a display of artwork from people receiving services and supports from New Horizons. New Horizons artists, Karin Goedecke from Deer Run, Todd Berk from Jansen Road and Paul Molloy from Pleasant Valley all contributed to the exhibition.
To see more click the links below: