New Horizons Resources Unveils Its New Multi-Sensory Environment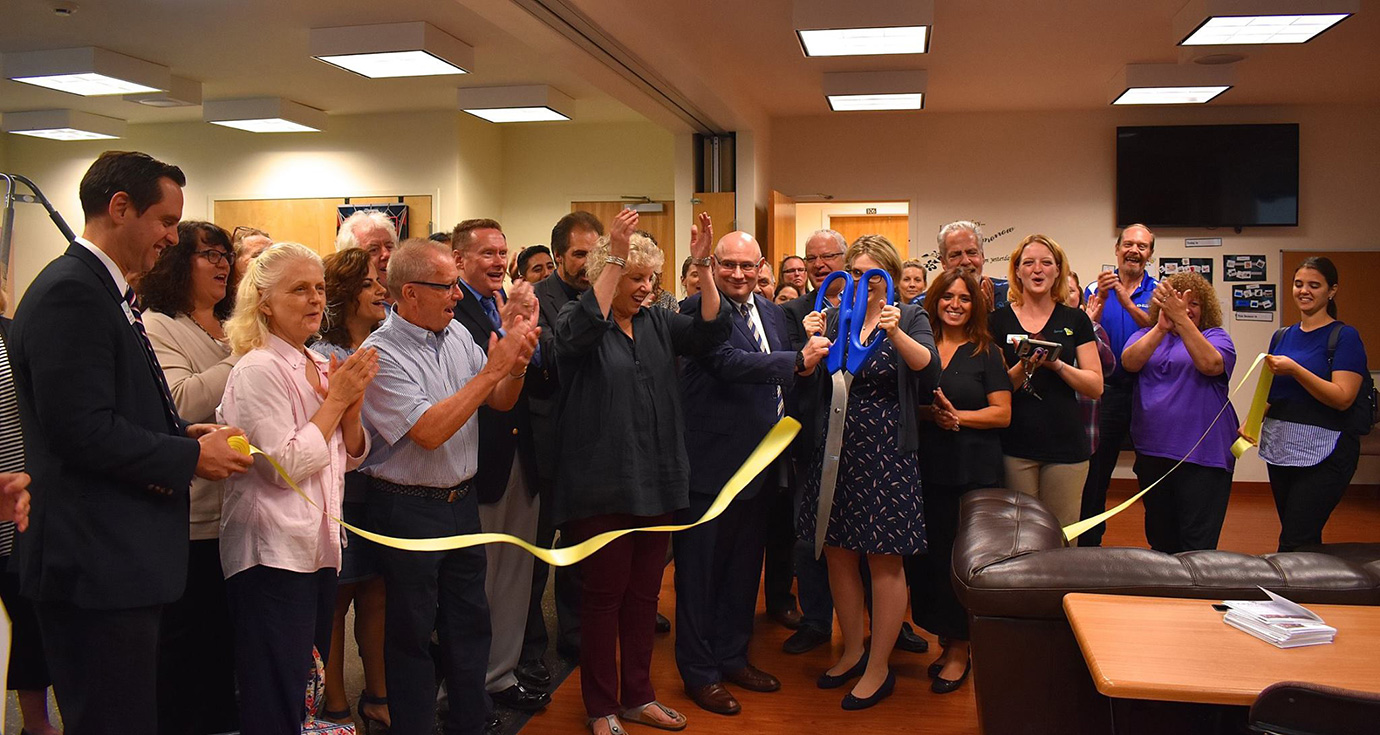 New Horizons Resources, Inc. has officially opened a multi-sensory room at our administration building in Pleasant Valley. This new resource will extend our ability to support people with Autism and other developmental disabilities who process sensory stimulation differently.
The room will initially be used to support people attending NHR's day hab program but will be extended over time to others who could benefit from the environment.
"The multi-sensory room helps the people we support with sensory processing and establishing relationships," said Mary McNamara, NHR's Assistant Director of Day and Community Supports. "The staff is trained to assess an individual's emotional and sensory needs and create a multi-sensory environment specifically for them."
The room is designed to block out certain types of noise or visual stimuli and increase the types of sound that are calming and help people maintain emotional balance. Over time, the sessions can help people feel more comfortable in all their environments.
Sam Laganaro, NHR's Executive Director said, "NHR is excited to be extending our ability to support people with Autism and others who have sensory issues with the development of our multi-sensory environment. We owe our sincere thanks for the generosity and encouragement of the Autism Society of America, Hudson Valley, and family members of people we support who provided funding necessary to accomplish this."
He added, "We thank our colleagues at the Taconic DDRO at the NYS Office for People With Developmental Disabilities who supported the development of our day habilitation program at West Road. We would also like to recognize and thank Linda Messbauer who has ably assisted NHR in development and setup of the environment and training NHR's staff to effectively use this new resource."
Frank Castella, President of the Dutchess County Regional Chamber of Commerce presided over the ribbon cutting. Elected officials attending included Assemblywoman Didi Barrett and Pleasant Valley Town Supervisor, Mark Figgliozzi. Deputy Commissioner for Special Needs, Toni-Marie Ciarfella also attended.