New Horizons Resources 2018 Community Leadership Award Winners Honored at Annual Breakfast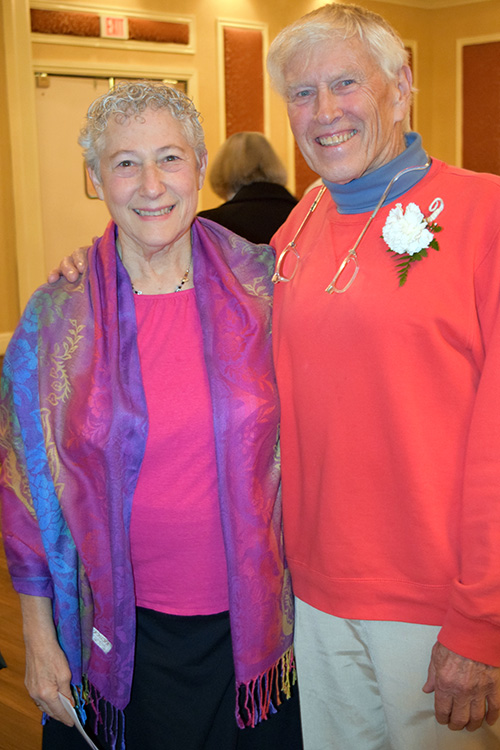 New Horizons Resources presented Muriel Horowitz and Frank Van Zanten with the 2018 Community Leadership Award on Thursday, October 25th at the Poughkeepsie Grand Hotel. The award is given annually to individuals in the community who are chosen "for their spirit, dedication and leadership in fostering a better life for all residents of the Hudson Valley."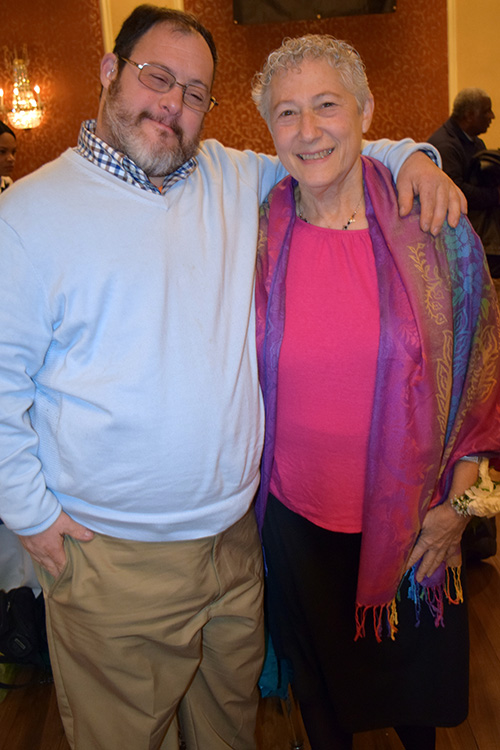 Muriel was a reading/literacy teacher in the Arlington School District for more than 25 years. She also taught kindergarten and middle school English. After retiring from Arlington, she continued working as a reading/writing teacher in the Rhinebeck School district. She has since become a teaching fellow and has led workshops for the Mid-Hudson Writing Project.
For the past 18 years Muriel has also been a storyteller, performing in a variety of venues, locally and regionally. She has worked in classrooms and conducted workshops for parents, teachers, seniors and families.
As a community volunteer, Muriel served on the ARC Board and a number of the DDSO committees. She was a member of the group that founded the rec club as an aging out program and was on the self-advocacy/self-determination committee at NHR. She helped her son Jon form a circle of support, helping him get his own condominium as one of five initial self-determination projects in Dutchess County.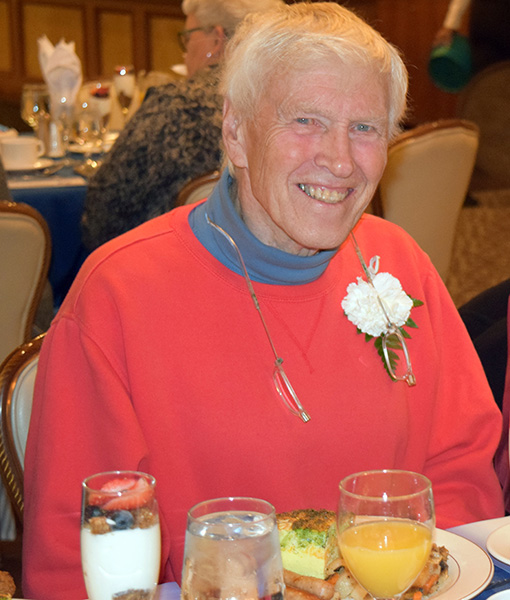 Frank spent his entire professional career in library services and was Director of the Mid-Hudson Library System from 1978 until his retirement in 1996. Since retiring he has continued to help the library, volunteering and managing annual library book sales. He also has been an active volunteer in the Meals on Wheels program. His friends admire him not just for his hard work but for his organizational and management skills.
Frank also has a tremendous passion for gardening. He was born and raised in the Netherlands where his father taught him to grow tulips. Later he studied horticulture to grow his skills and learn about other flowers.
Find out about the latest Leadership Breakfast here.
Find out about the 2019 Leadership Breakfast here.
Find out about the 2017 Leadership Breakfast here.