New Horizons Resources Presents its 2022 Community Leadership Awards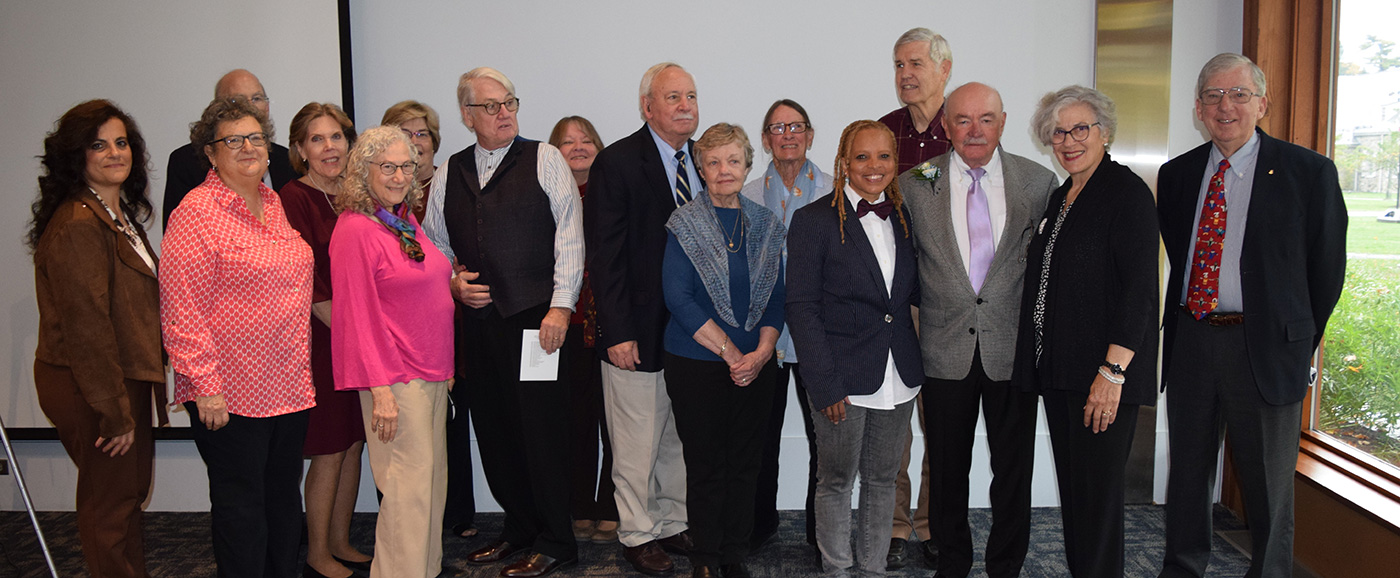 New Horizons Resources celebrated its 27th Annual Community Leadership Awards by honoring Bettina "Poet Gold" Wilkerson and Maria and Fred DeWald for their "spirit, dedication and leadership in fostering a better life for all residents of the Hudson Valley."
The breakfast was held this year on October 13 at the Henry Wallace Center at the FDR Presidential Library.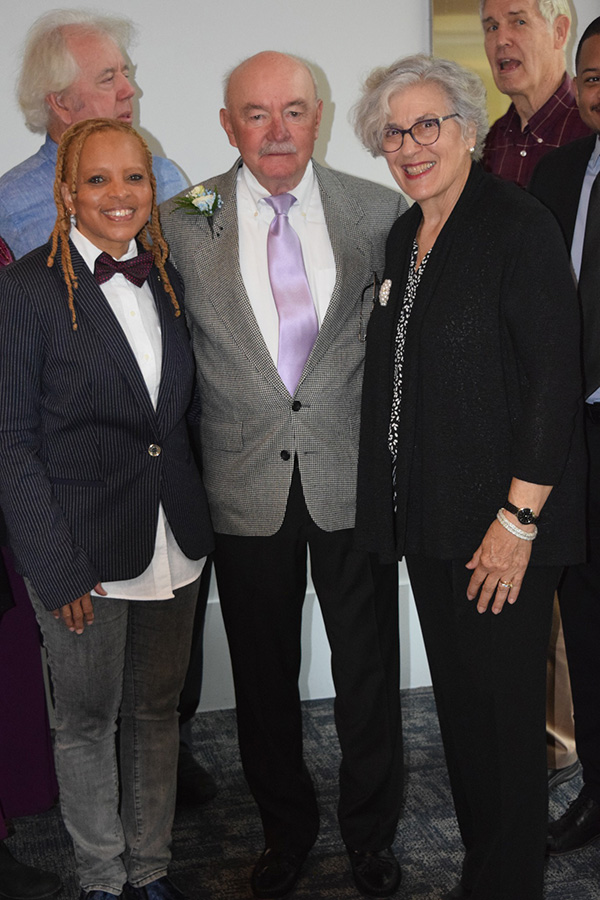 All the honorees have made a commitment to volunteerism over time and have demonstrated ways they can repurpose their professional skills, engage with the community through their personal interests, or integrate skills they are using at work into their volunteer efforts.
Honoree Bettina "Poet Gold" Wilkerson is a spoken word performance artist and has published numerous books of poetry. She is a teaching artist in New York City and the Hudson Valley, where she designs and teaches anti-violence programs to youth at risk.
In 2017 and 2018 the Poet Gold was the Poet Laureate of Dutchess County. She is the co-host of the iHeart Media podcast "Finding Out with Pete and the Poet Gold" and is the founder and Director of PoughETRY Fest an all-day, international poetry festival in Poughkeepsie, which is now in its 6th year.
In accepting the award, the Poet Gold read a poem called "We Live in Each Other." It reminded each of us that we are all one in the community in that we experience all the joys, challenges and pain of life together. You can hear her reading the poem by clicking the link
https://www.youtube.com/watch?v=bNeUnV4da44&t=23s
Maria and Fred DeWald were also Community Leadership Award honorees for the way they integrated volunteerism into each phase of their lives.
Maria started her volunteer work when she was raising her children. She first began by volunteering in their activities and later was asked to take on additional work because of her strong organizational skills and ability to bring programs together.
Over the years Maria has been very active in Family Services of Dutchess County, serving on the Board since 1999. She was Board Chair from 2002 to 2005 and again from 2017-2020. Today she remains on the Board as Immediate Past Chair.
Maria is the BOCES Arts in Education and Exploratory Enrichment Coordinator. She is also the Secretary of the BOCES Arts in Education Coordinator's Network.
Fred DeWald spent 35 years at IBM in software development, Test and Performance management for mainframe software and he led IBM software development and design in Poughkeepsie from 1986 to 1996. He later co-founded 3Xi Consulting, Inc., a consulting business focused on supply chain, procurement, intellectual property management and quality control.
In the community Fred has served as the President of the Pleasant Valley Lions Club where he organized the annual Pleasant Valley Lions Bike Ride. He has also been a member of the Board of Counselors for the Children's Home of Poughkeepsie.
SPONSORS
Corporate Sponsors


Table Sponsors

Past Honorees
2022 - Bettina "Poet Gold" Wilkerson, Maria and Fred DeWald
2021 - James and Judith Barba, Michael Kessler
2020 – Grace and Robert Dietz, Anita and Daniel Jones, and Julie and Michael Krieger
2019 – Nancy and Larry Miller, Susan Grove, and Dr. A.J. Williams-Myers
2018 – Muriel Horowitz and Frank Van Zanten
2016 – Maureen Kangas, Ellen & Rocco Staino, Miriam Zimet-Aaron
2015 – The Bottini Family, The Hahn Family
2013 – Vincent J. Miller, Cora Mallory Davis & William Davis
2012 – John & Gloria Golden, Karen Hansen Simon, Kelly Traver, Esq
2011 – Tony Campillii, Barbara & Stephen Lumb
2010 – Stacey Langenthal, Rita McPeck & Lisa Morris
2009 – Michael H. Graham, Lorraine M. Roberts, Gail V. Webster & Roderick J. MacLeod
2008 – Linda & Owen Clarke
2007 – Eleanor & Martin Charwat, Tim Dean, Marie Traver
2005 – Carol & Joseph DeVirgilio
2004 – Mary & Kennon Moody
2003 – Jackie Chatfield and Larry Hughes
2002 – Bea & Edward McCormick
2001 – Timmian Masse
2000 – Kathy & James Tallman
1999 – George Decker, Silver Jubilee Recipient
1998 – JoAnn Feigenheimer & Tom Sipos
1997 – Joan & Vincent DiMaso
1996 – Eileen & Dan Hickey, Sr.
1995 – Polly Gage
1994 – Helen & Hamilton Meserve