NHR participates in Pleasant Valley 2019 Festival of Lights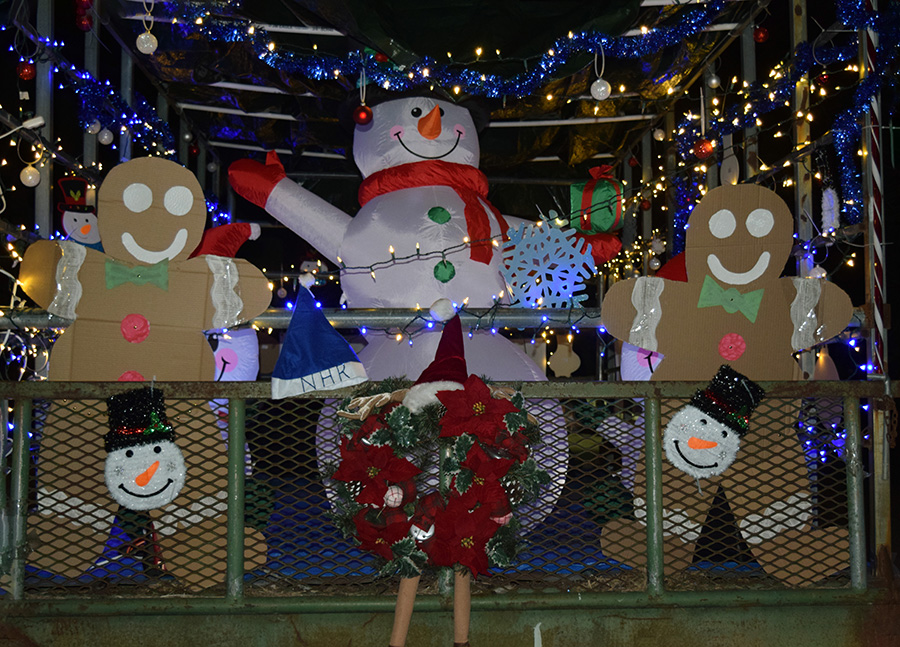 Holiday celebration and community spirit came together on Saturday December 7th when the people of NHR participated in the 2019 Pleasant Valley Festival of Lights. NHR turned a hay wagon into a winter wonderland and joined over 25 other local groups and businesses that lit up main street in Pleasant Valley.
NHR residents of Albrecht and Stormville, joined Com Hab and Respite participants on the float where they wished local residents happy holiday greetings. This year, NHR's event planning group created ginger bread men to join the snowmen in creating a delightful winter scene. Think Differently provided a banner promoting its website where people in the community can learn more about the many support programs available in the Hudson Valley.