Seventy-two golfers enjoyed 2017 tournament at the Powelton Club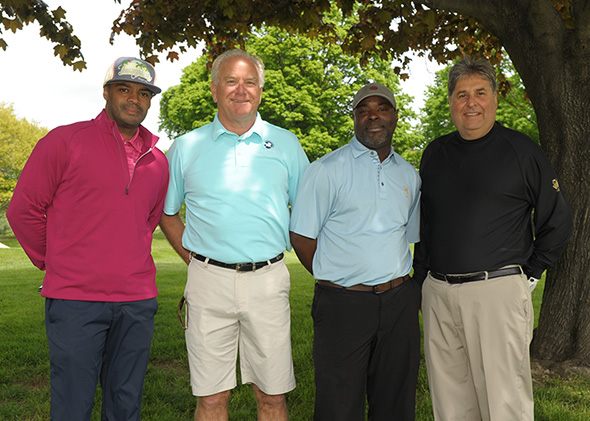 After almost a full week of heavy rain, a glorious sunny and breezy day greeted golfers as they registered for the New Horizons Foundation's 34th Annual Invitational Golf Tournament on Thursday May 11th. Seventy-two golfers came out to support New Horizons at the Powelton Club in Newburgh, NY. It was NHR's first event at the club where players enjoyed 18 holes of golf, scrumptious food and the chance to meet and interact with our staff and some of the people we support.
Sponsors were plentiful including our Ace Sponsor, Rose & Kiernan and our Eagle Sponsors Bottini Fuel, Hickey-Finn & Co. and Hudson Regional Long Term Care Pharmacy. We also had Birdie sponsorships from Brill Construction, CIA Security, DCH Toyota, Wappingers Falls, Kirshon & Co., PC, Marvin & Co., PC and M&T Bank. We also had the support of our three event sponsor KeyBank.
The team from A&R Security took first place in the tournament, followed by Hickey-Finn & Co. and Grade Industrial Supply. Chris Henckel won the closest to the pin competition.
The day was capped off with a speech by Kay Cooper, who receives residential supports from New Horizons and Mary Milano, an NHR Direct Support Professional, who provided supports to Kay over the past several years when she lived in an apartment with her great-grandmother.
The importance and value of the relationship between DSPs and the people they support was made clear when Kay needed immediate placement because her great grandmother became ill and needed to be moved to a nursing home.
"Mary packed up my things, coordinated with my family and advocated what was best for me," Kay told the attendees. "She made sure that Great Gran knew that her friend Melissa, my new house manager, was going to take care of me." Kay went on to say that Mary exemplified New Horizon's mission and values in everything she did. For her part Mary thanked Kay and her great grandmother for their friendship and for making her feel that she was a part of their family.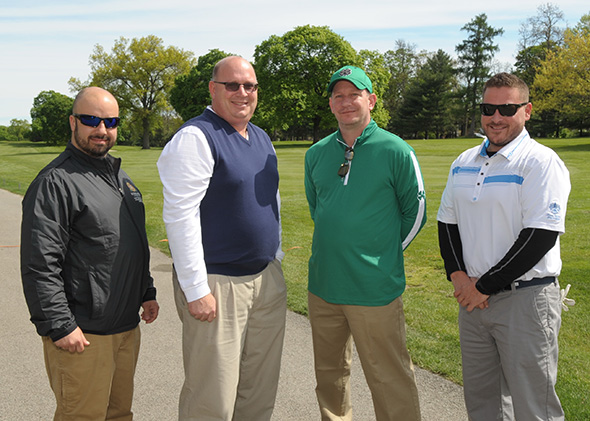 Together their comments exemplified the power and strength that is created by the relationship between the DSPs and the people they support. It was a great way to help the attendees and sponsors understand how their support enables a valuable service to more than 400 people in the Hudson Valley. We hope everyone will return again next year for New Horizons Foundation's 35th Annual Invitational Golf Tournament, which will again be in early May at the Powelton Club.
For more information on New Horizons Resources, Inc. and New Horizons Foundation, please contact David McGorry, Foundation Director at 473-3000 x1322 or dmcgorry@nhrny.org.
To see results of the 2022 Golf Tournament click here.
To see results of the 2018 Golf Tournament click here.