NHR Hosts 2023 Community Leadership Awards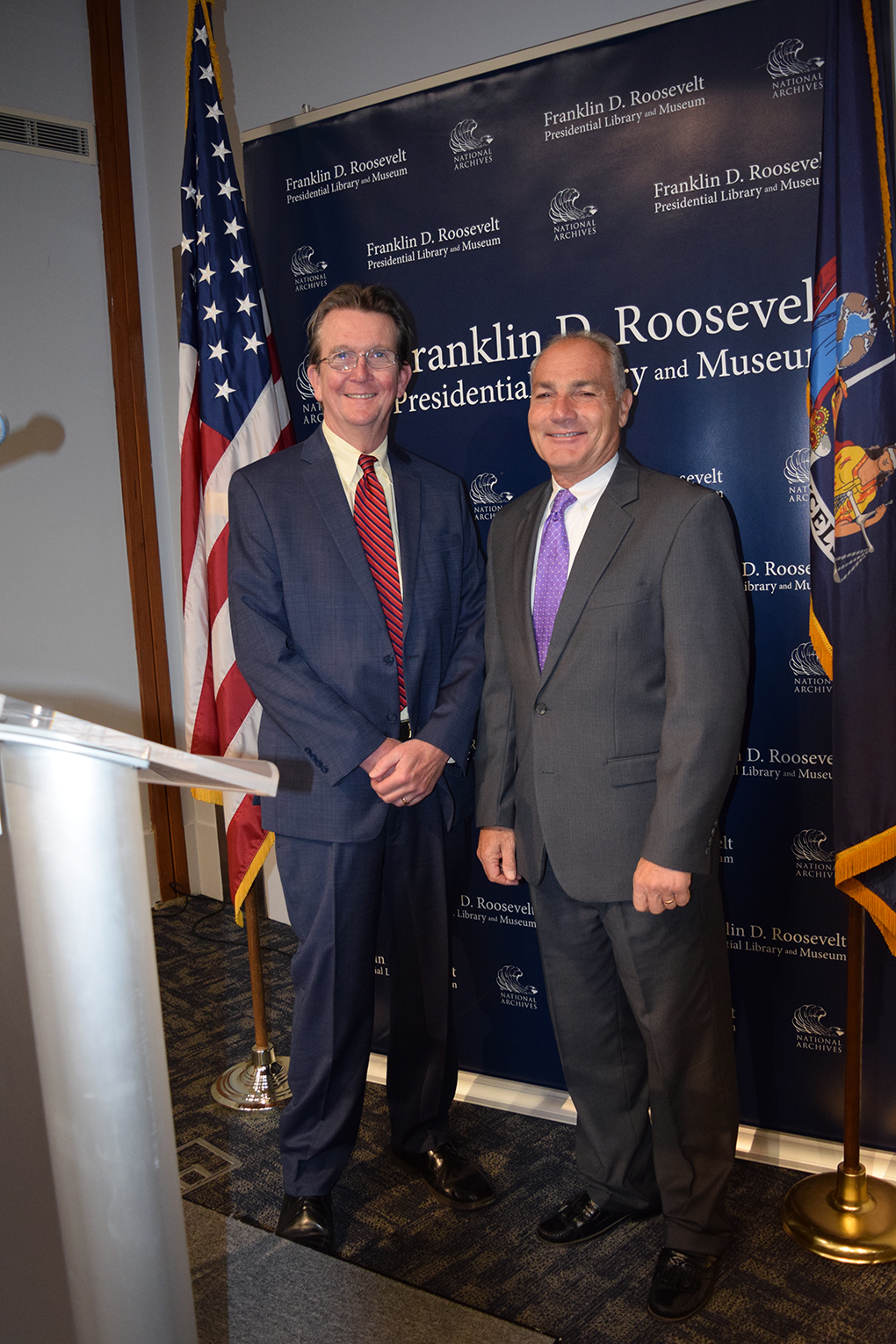 New Horizons Resources hosted its 28th Annual Community Leadership Award on Thursday, October 19 at the FDR Presidential Library.
Brian P. Doyle, Executive Advisor and former Executive Director of Family Services; and Steve Dambra, the recently retired pastor of Odyssey Church, were honored "for their spirit, dedication and leadership in fostering a better life for all residents of the Hudson Valley."
Brian has been a leader in New York State human services, from developing and operating traditional service models and also developing more forward-thinking individualized supports. His nomination stated, "Brian has the ability to understand the challenges of different groups within the community and apply a wide range of human services to address them."
As pastor of Odyssey Church, Steve Dambra created a ministry seeking to meet the ongoing needs of people with special needs and their families. It has grown over time into a community that also sponsors monthly Fun Night, Bible Studies, and mission opportunities that enable all people to join in community activities and socialize.
Ace sponsors for the event included Hudson Regional LTC Pharmacy and the Alera Group, Relph Benefits Advisors. Our Envoy sponsor was M&T Bank and our Emissary Circle sponsor was Family Services of Poughkeepsie.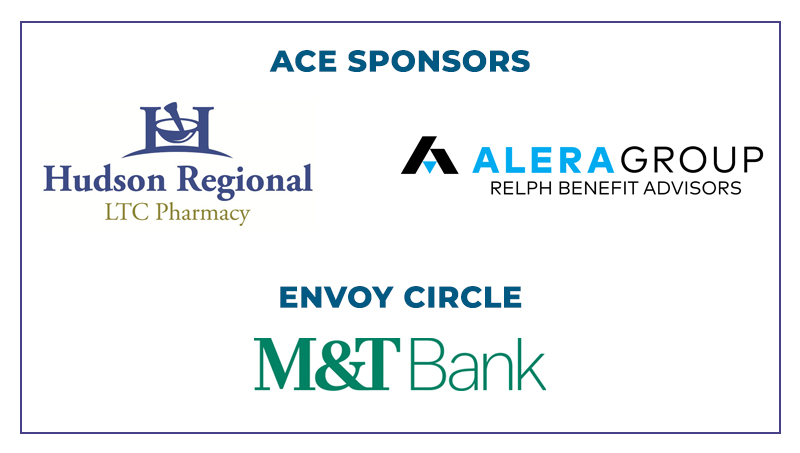 New Horizons Resources 39th Annual Invitational Golf Tournament
A beautiful day greets golfers at re-scheduled event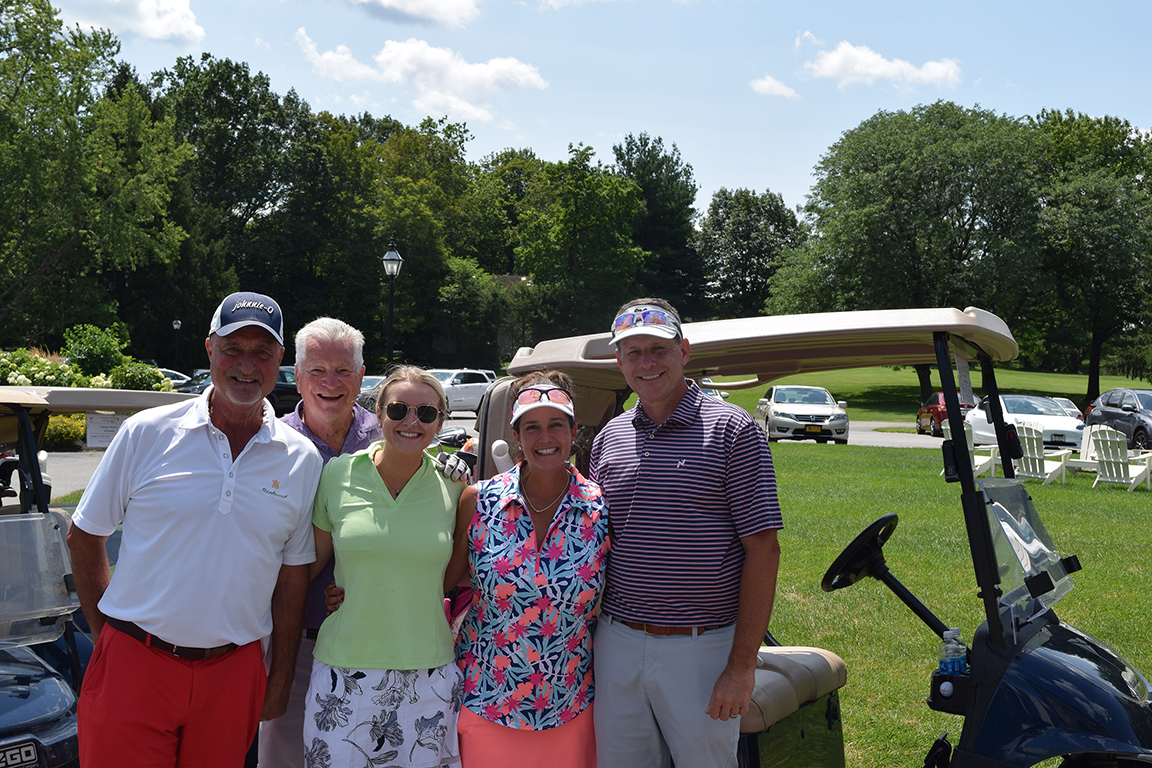 It was a beautiful sunny day on Monday, July 31 when New Horizons Resources held its 39th Annual Invitational Golf Tournament at the Powelton Club in Newburgh, New York. Eighty-eight players joined the tournament, which was rescheduled after being rained out on May 1.
Numerous sponsors supported the tournament including two Ace sponsors, Hudson Regional LTC Pharmacy and Mauri Associates, who each donated $5,000 to support the event. The day began with 9 AM breakfast, shotgun start at 10 and finished with cocktails and dinner. There were a number of raffles during cocktails and dinner.
Eagle sponsors included Bottini Fuel, Veith Electric and Hickey-Finn and Co. Each Eagle sponsor contributed $2,500. Other sponsors included Matt's Autobody, Poughquag House, Rhinebeck Bank, Sweet's Funeral Home, Dunkin Donuts and Torsone's Funeral Home.
There were awards given to the first, second and third place foursomes. The first-place foursome was Hickey-Finn and Co. and the players were Dan Hickey, George Decker, Ann Marie Kania and Ed Kania. The second place winner was Sweet's Funeral Home and the players were Robert Sweet, Darren Hummel, Tom Jurkowski and Ed Mahoney. Veith and Co. was the third-place finisher and the players were John Abbott, Steve Parinello, Sean Gottschalk and George Scivolette.
Cathy Dillinger won the closest to the pin contest for women and the male winner was Regis Obijiski. The female winner of the longest drive was Ann Kania. The male winner of the longest drive was Chris Pettus.
The evening finished with a brief video about New Horizons and a fabulous buffet with sumptuous desserts. There was also an art show displaying a variety of pieces painted by NHR employees and some of the people our agency supports.