Four honorees receive the NHR 24th Annual Community Leadership Award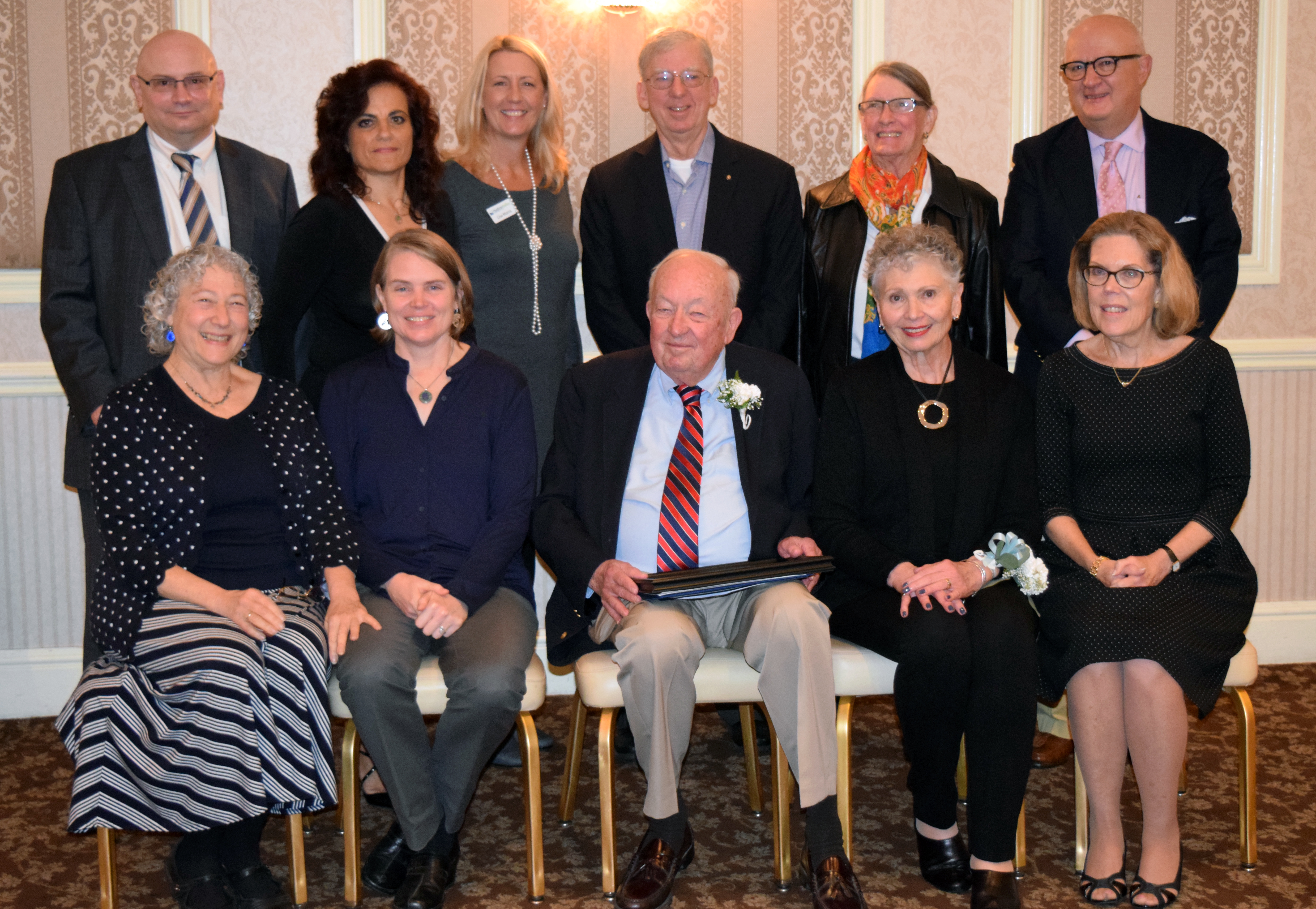 The 2019 winners posed with past winners and NHR Executive Director Sam Laganaro at the end of the event. Standing: Sam Laganaro, Rita McPeck, Lisa Morris, Ed Kinkade, Betsy Kinkade and Rocco Staino. Seated; Muriel Horowitz, Susan Grove, Larry Miller, Nancy Miller and Ellen Staino.
---
On Wednesday, October 30th, New Horizons Resources hosted its 24th Annual Community Leadership award honoring people in the community "for their spirit, dedication and leadership in fostering a better life for all residents of the Hudson Valley."
This year's honorees were Nancy and Larry Miller, long-time residents and volunteers in the Hudson Valley; Susan Grove, Worker Trustee at the Good Work Institute; and Dr. A.J. Williams-Myers, storyteller, activist and retired Professor at SUNY New Paltz. Although they have taken different paths, all of them are examples of the positive impact volunteers can have in creating stronger communities.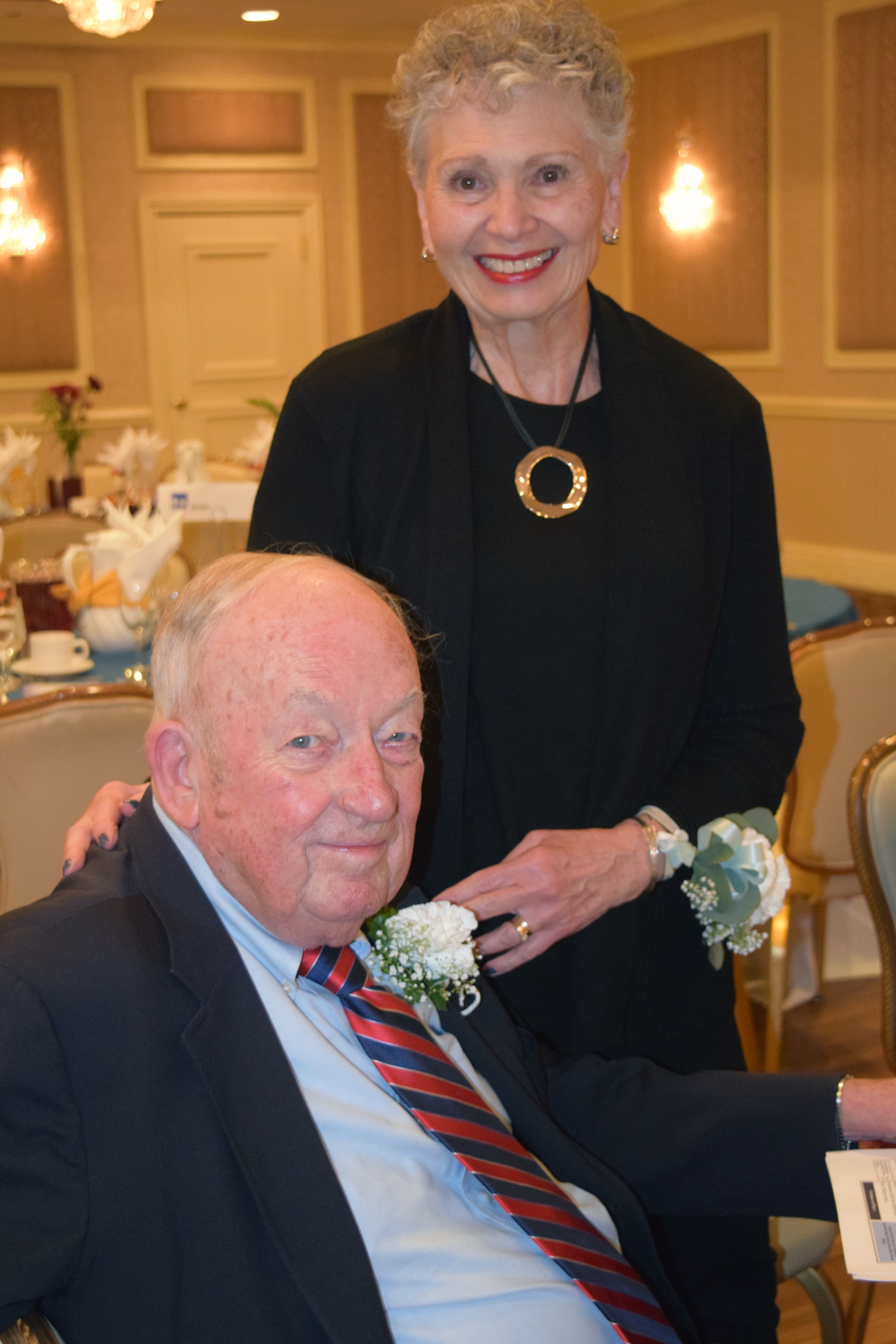 Nancy and Larry Miller

Nancy and Larry Miller have integrated volunteerism to every phase of their lives. Nancy was a "Poughkeepsie city girl" and while raising her two sons, she served as president of the Krieger School PTA and the St. Mary's Parish Council. Nancy later worked for the Poughkeepsie City School District and during that time was also a member of the Dutchess Regional Chamber of Commerce, serving as the Co-Chairman of the Education Committee.
When faced with breast cancer, Nancy became active in the Miles of Hope Breast Cancer Foundation. She has served on the Miles of Hope Walk Committee since 2009 and was a Walk co-chair twice. Larry Miller grew up in Coffeyville Kansas and earned an Electrical Engineering Degree and MBA from the University of Kansas. He met Nancy after being recruited by IBM in 1964, where he worked until his retirement in 1994. He also was a member of the Navy Reserve.
Larry served as Vice-President for Membership for the Dutchess County Council and the Hudson Valley Council for the Boy Scouts of America. For his service he received the Silver Beaver Award, which is the highest award the Council can give a non-scouter. Larry currently serves on the Board of Directors and is the treasurer of Mid-Hudson works. He is on the Executive Committee and is the volunteer treasurer for the Vassar College Lifelong Learning Institute.
Susan Grove came to Poughkeepsie in 2008 when she became the first executive director of the Poughkeepsie Farm project and she and her husband Chris decided to make it their new home. Described by her nominator, Muriel Horowitz, as "a passionate and skilled community organizer," Susan transformed a small CSA (Community Supported Agriculture) into a community force for reducing hunger and educating all ages about healthy growing and eating practices.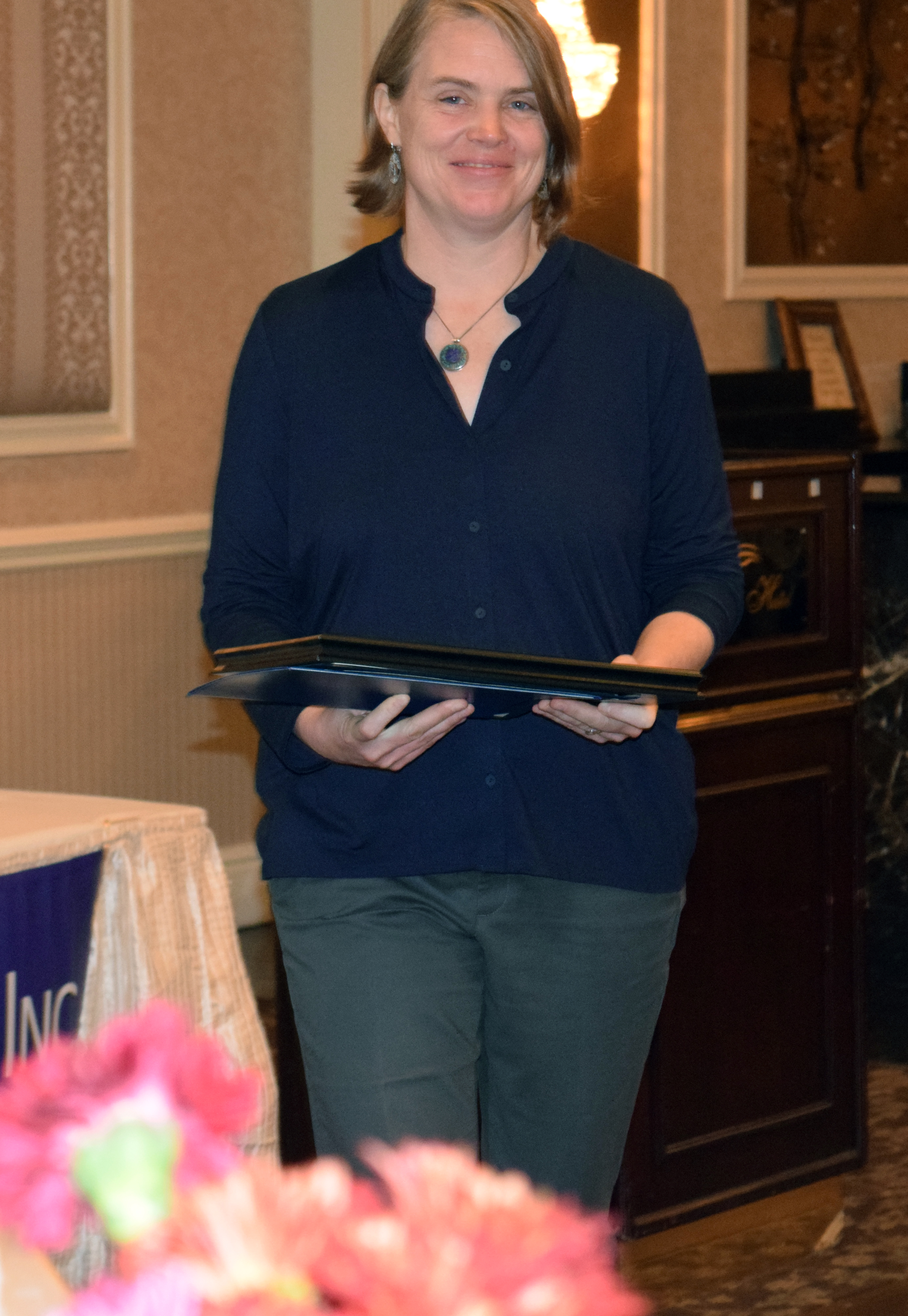 >san has worked with Hudson Valley Housing to include an inclusive community working group in Poughkeepsie designed to promote equitable economic development. She has worked for the Omega Institute and is currently a worker trustee for the Good Works Institute, a non-profit that seeks to create positive ecological and cultural growth for all communities.
Dr. A.J. Williams-Myers is an author, storyteller and Professor Emeritus of Black Studies at the State University of New York at New Paltz. He is also a former director of the New York African American Institute, a member of the New York State Freedom Trail Commission and historian for the African Burial Ground Interpretive Center in New York City.
Past Honorees
2018 – Muriel Horowitz and Frank Van Zanten
2016 – Maureen Kangas, Ellen & Rocco Staino, Miriam Zimet-Aaron
2015 – The Bottini Family, The Hahn Family
2013 – Vincent J. Miller, Cora Mallory Davis & William Davis
2012 – John & Gloria Golden, Karen Hansen Simon, Kelly Traver, Esq
2011 – Tony Campillii, Barbara & Stephen Lumb
2010 – Stacey Langenthal, Rita McPeck & Lisa Morris
2009 – Michael H. Graham, Lorraine M. Roberts, Gail V. Webster & Roderick J. MacLeod
2008 – Linda & Owen Clarke
2007 – Eleanor & Martin Charwat, Tim Dean, Marie Traver
2005 – Carol & Joseph DeVirgilio
2004 – Mary & Kennon Moody
2003 – Jackie Chatfield and Larry Hughes
2002 – Bea & Edward McCormick
2001 – Timmian Masse
2000 – Kathy & James Tallman
1999 – George Decker, Silver Jubilee Recipient
1998 – JoAnn Feigenheimer & Tom Sipos
1997 – Joan & Vincent DiMaso
1996 – Eileen & Dan Hickey, Sr.
1995 – Polly Gage
1994 – Helen & Hamilton Meserve